OUR CLIENT'S TESTIMONIALS

OUR CLIENTS' TESTIMONIALS


"She is great! She knows how and what to do in all areas of her profession one of my neighbors told that she is very professional she was watch how buyers was coming and going none stop until my home was sold she always had joy and peace of mind and spirit of flowing through her all in all she is great to work with. I thank her and her team for all the hard work may all of them continue to be blessed to be a blessing amen less "

Lorenzo Burton


791 Hampton Hill Court in Lawrenceville


"I enjoyed working with Ella as my Realtor. She listened to me and found me a home exactly what I wanted within a week, and has negotiated a very good deal for me!! She explained to me every step and guided me through every step of the transaction, made sure to check that everything is done correctly with the inspection, appraisal, loan officer, lawyer and etc. I didn't have to worry about anything. I am very thankful for what she did and will definitely work with her in the future and I will recommend her to anyone I know who is looking to buy or sell a home. "

Rita James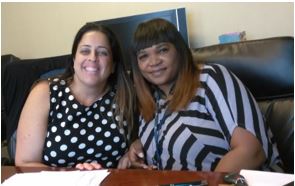 "I would like to thank Diane Consuegra of Optimus Real Estate for the professionalism she showed me while working with her clients to purchase my home. She was very patient in negotiating the contract and taking care of business in a timely manner. I would also like to add that I have had a bad experience with agents in the past but Diane made it good and professional. I would highly recommend working with her in the future"

Eduardo Torrejon and Veronica Villavicencio






"We were first time buyers, Nuzhat made us feel comfortable and made it easy for us to make decision. She was honest, professional and knowledgeable. Nuzhat was very professional, efficient and exceeded our expectations. She even helped us with collecting documents and sending them to the lender when we were busy or could not do it meet the deadline. She went out her way to make the dream of owning a home come true for us"
Rosemary and Tommy Flournoy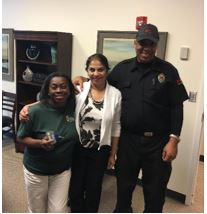 "Evelyn met y every expectation! If you are looking for a real estate agent call Evelyn Epperson with Julia and Associates. She sold my house in just 4 days and got more than asking price. She is extremely professional, personable and detailed oriented. I will recommend her to my friends and family"
Shereaka James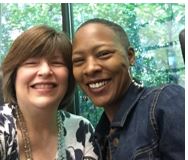 "It's hard to believe how empty I was with regards to knowledge about buying a home in less than 3 months here I am a home owner, thanks to Myrtle Leiba of Julia & Associates - Optimus Real Estate Brokers. She went above and beyond to help me first time home buyer go through the all time stressful, process. Myrtle constantly followed up on items and helped me stay on track along with the bank. She was already to check new homes and right time on even during the weekends. Her professionalism, friendliness and responsiveness made her awesome to work with (felt like working with a family). I never felt pressured into doing anything I wasn't 100% comfortable with. She was so positive and made me felt the same way. If I ever need to buy a home, no one else but Myrtle will be my first and maybe only choice to work with."
George Ojie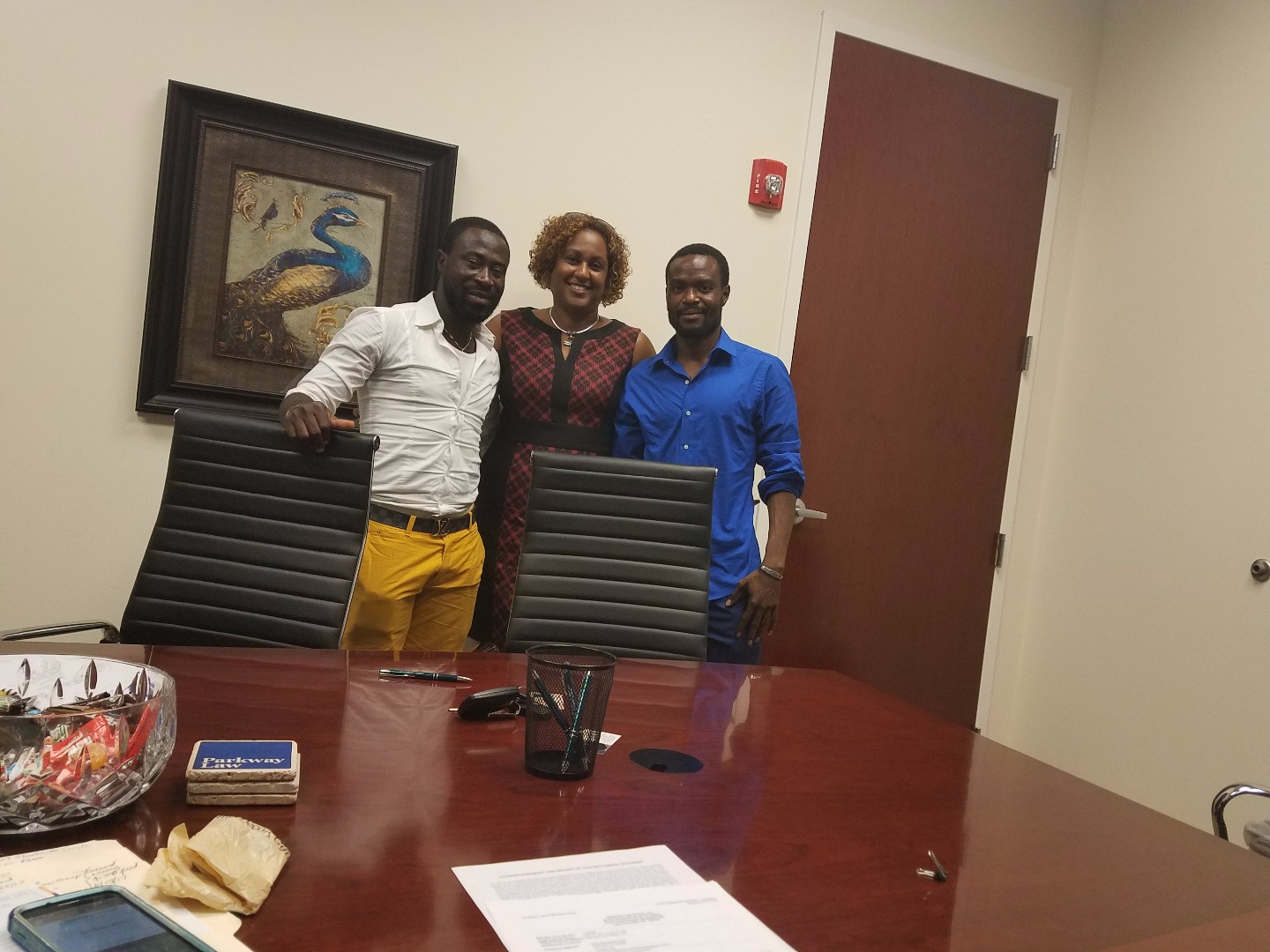 "I worked with Evelyn and She exceeded our expectations, she was always available when we called, and even dropped to help us find a home in 5 days! I would highly recommend them, She was always available, very knowledgeable, and best of all she was honest."
Julie and Adam Sizemore


"Julia was helpful in explaining the process to us and answered all concerns and questions when selling our home and was very good in all communications, Julia was always very friendly and positive."
Victor Fonseca

6341 James Rd., Austell, GA 30168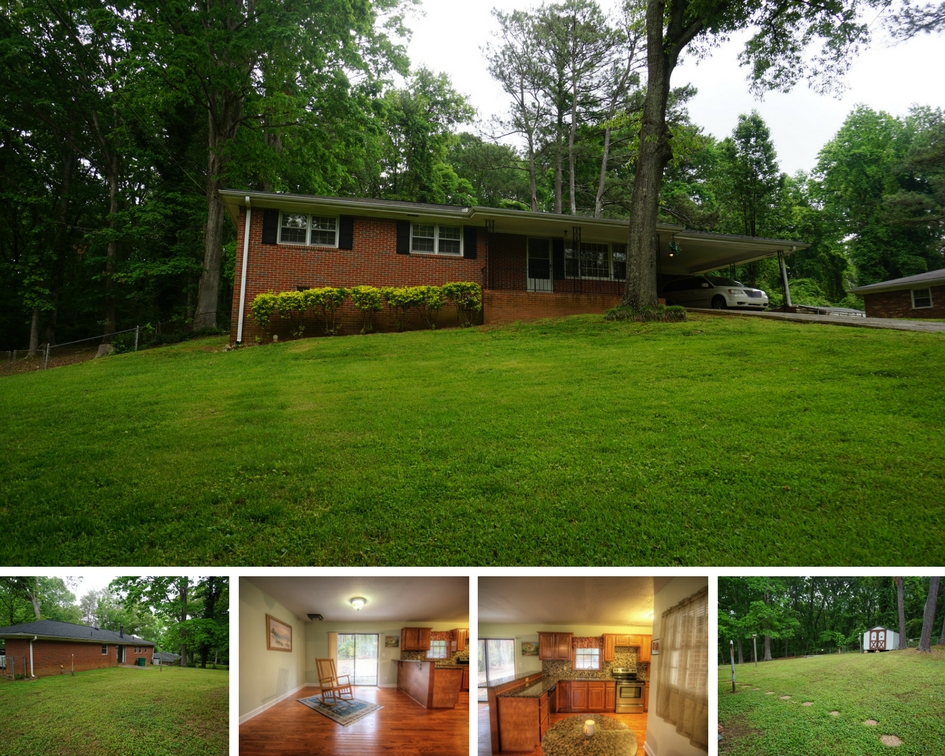 "I was happy with Julia and her staff. She's been with me step by step until closing. It was my first time buying home, So, I was overwhelmed. But, she guide me through the beginning to end."
Supia Lee


"Ela was very response to my questions and extremely helpful with advice and assistance. She came out, found out what the house worth and did her best to sell my home as fast as possible. She cares about her clients."
Eugenia Johnson Menuel


5422 Fox Haven Trail, Stone Mountain, GA 30088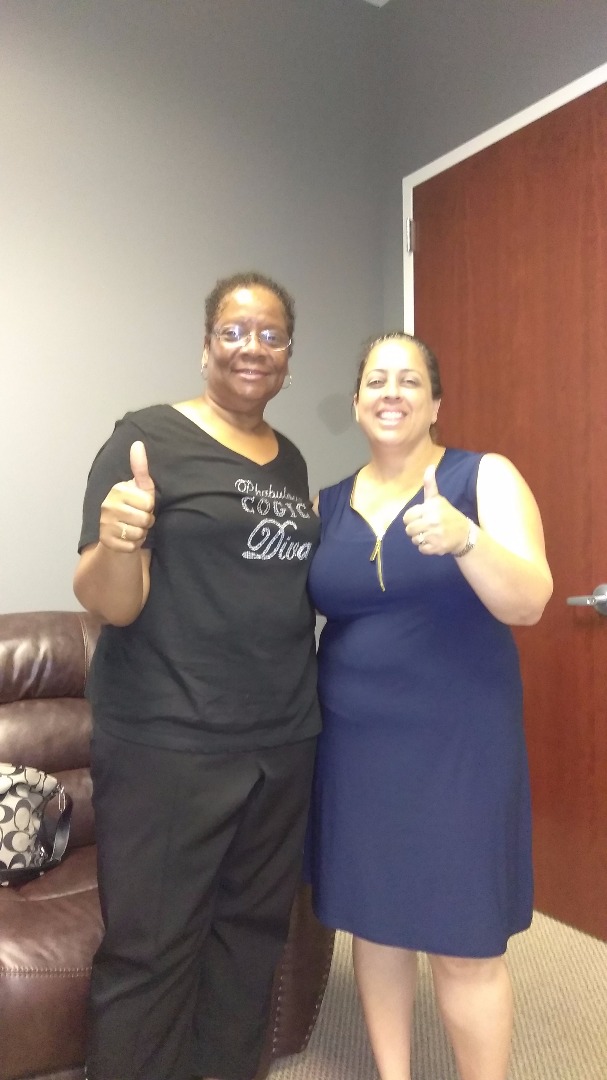 "Ela is a personable Real Estate Professional. She helped jus through all the process of buying a home, Ela helped managed all the vendors we needed. (Home Warranty, Loan Officer, Closing Attorney, etc.) We found a perfect home. Thank you so much Ela!
Naa Sisay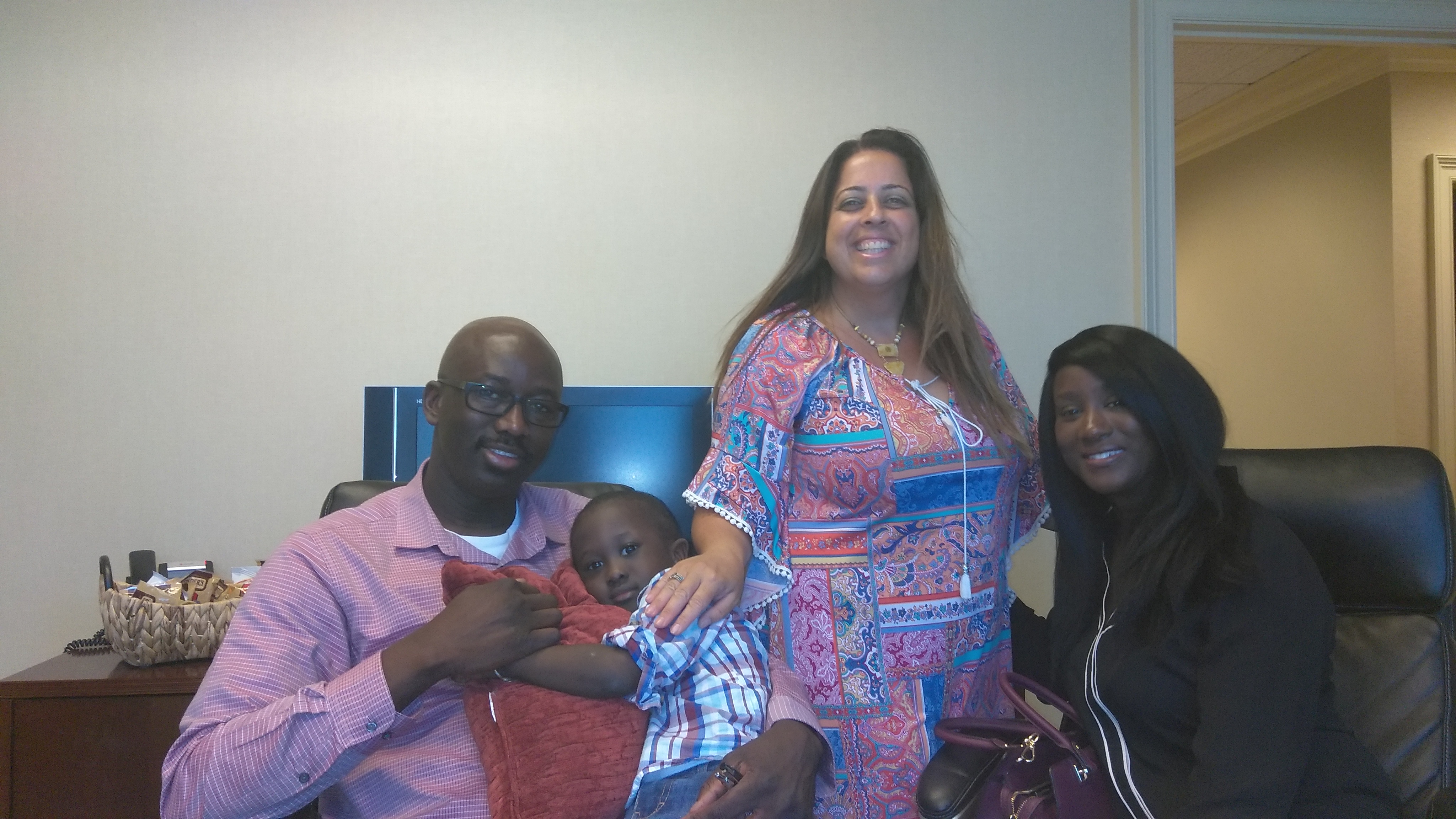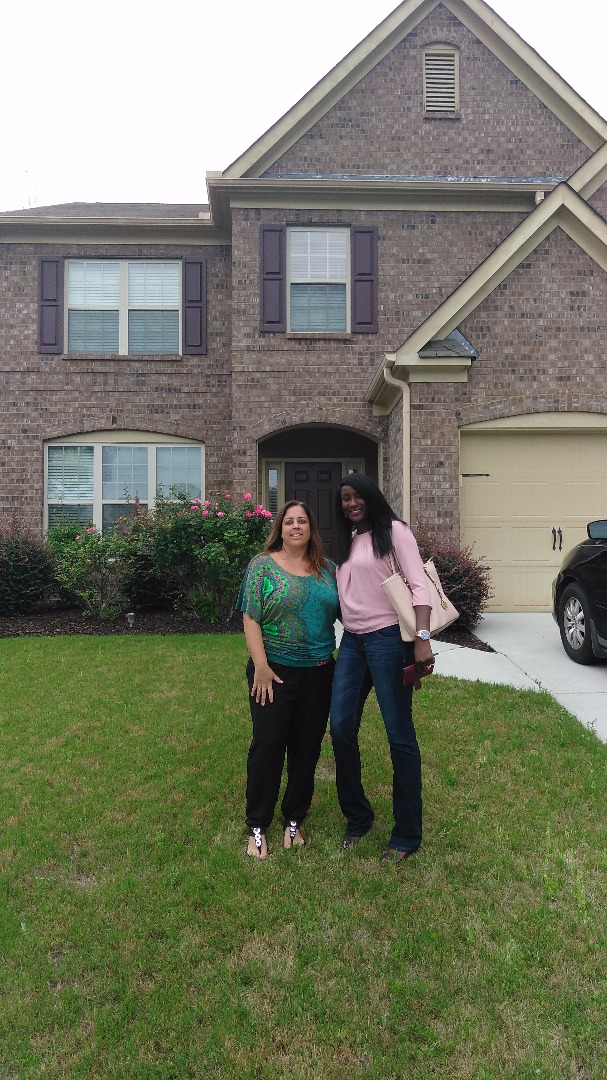 "I had the best experience selling my Atlanta home with Evelyn M Epperson of Julia & Associates, the team communicated quickly and efficiently, (even holidays and weekends!) Our listing process was easy and their Showing time program made things so stress free when it comes to scheduling appointments. The closing process was just as easy and we walked with a Real Estate Agent for life!"

Howard Scott, Jr.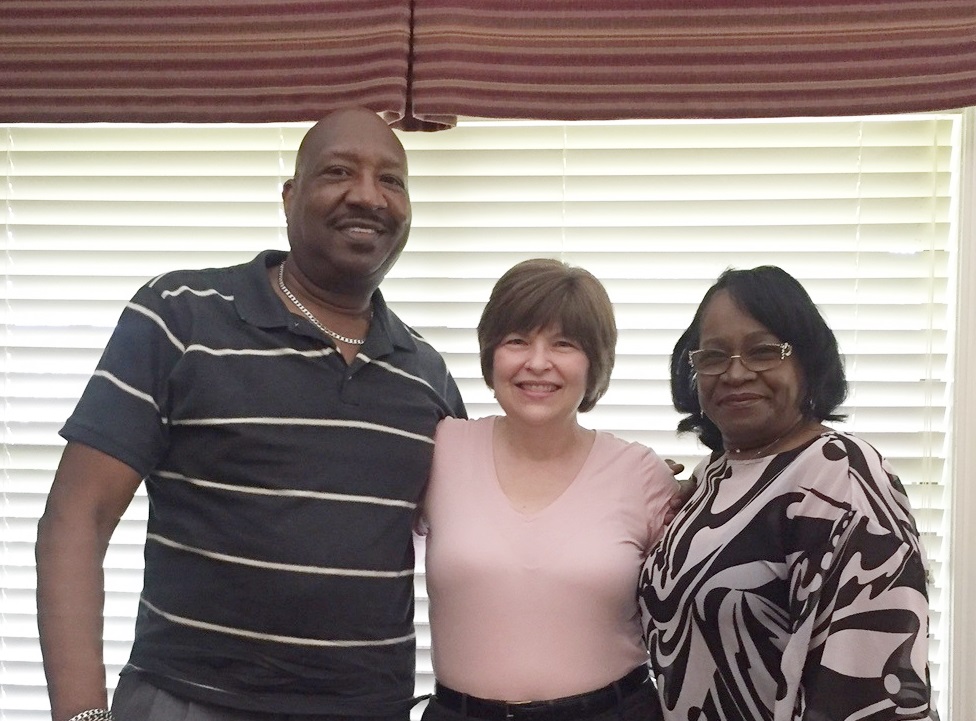 "She was great! I couldn't ask for a better realtor, she stayed involved the whole process always updating me and assuring me. I will recommend her to everyone."
Thomas Jackson



781 Moutainbrooke Circle, Stone Mountain, GA 30087
SOLD 105% of the Listing Price with Multiple Offers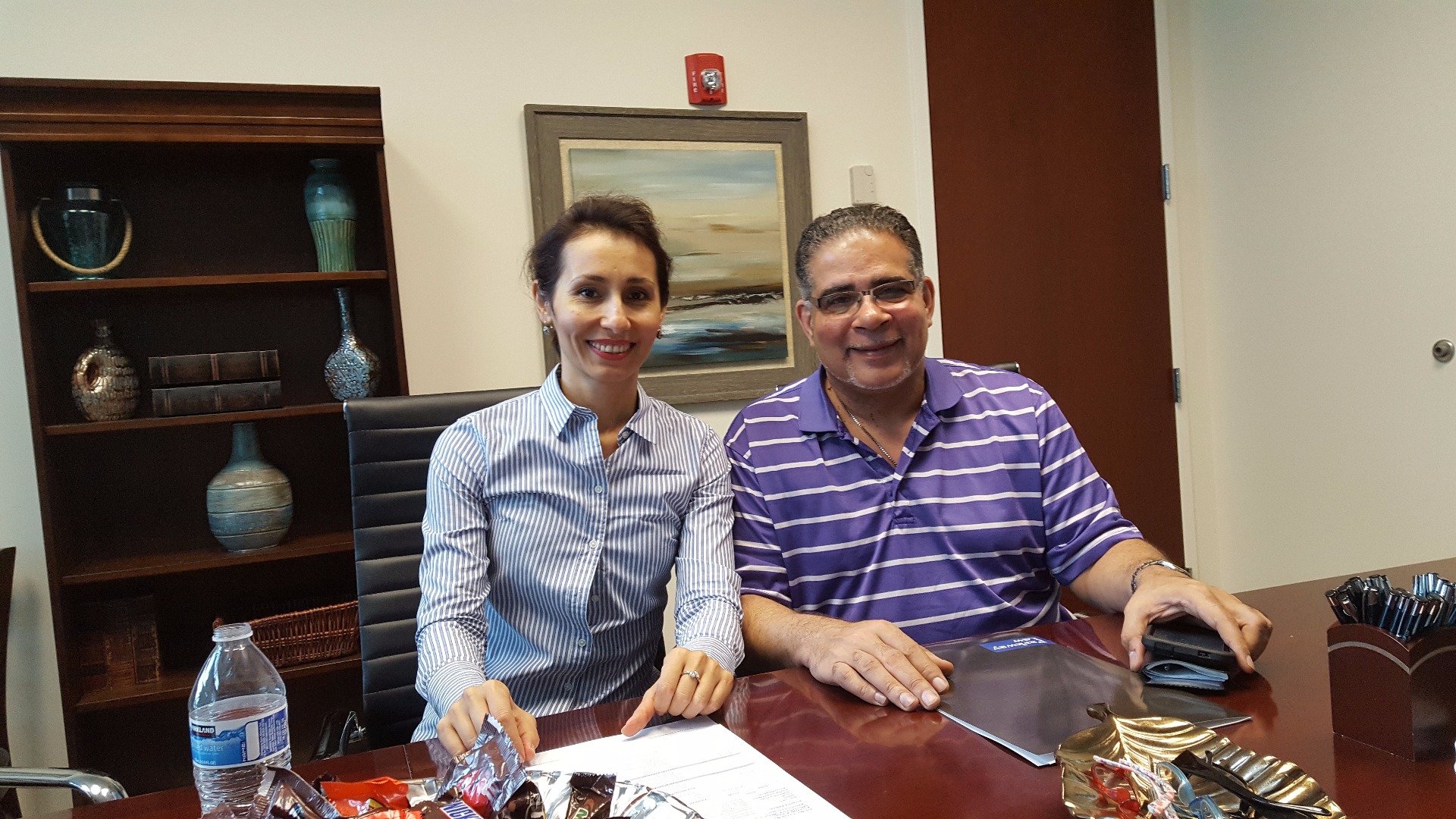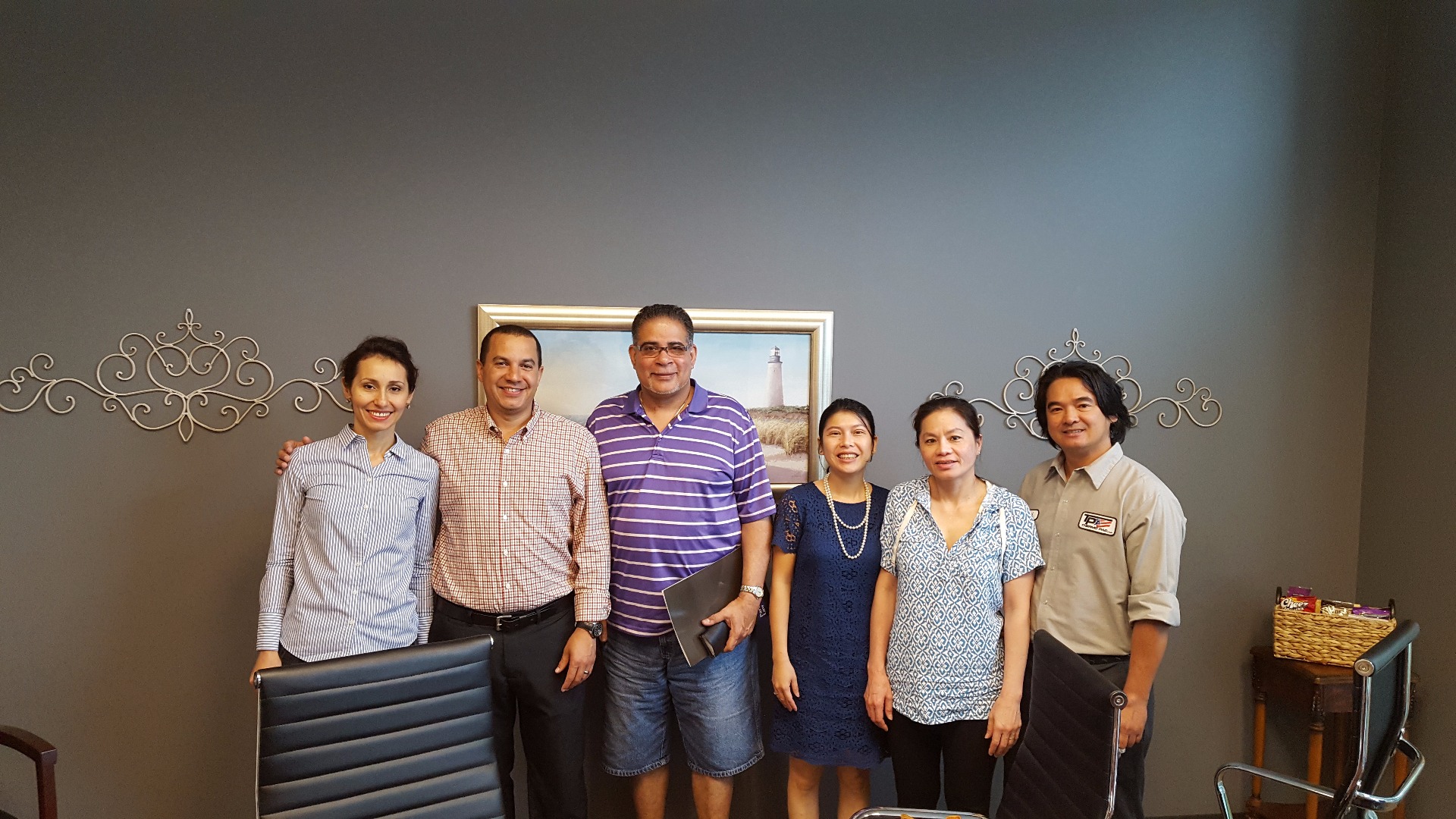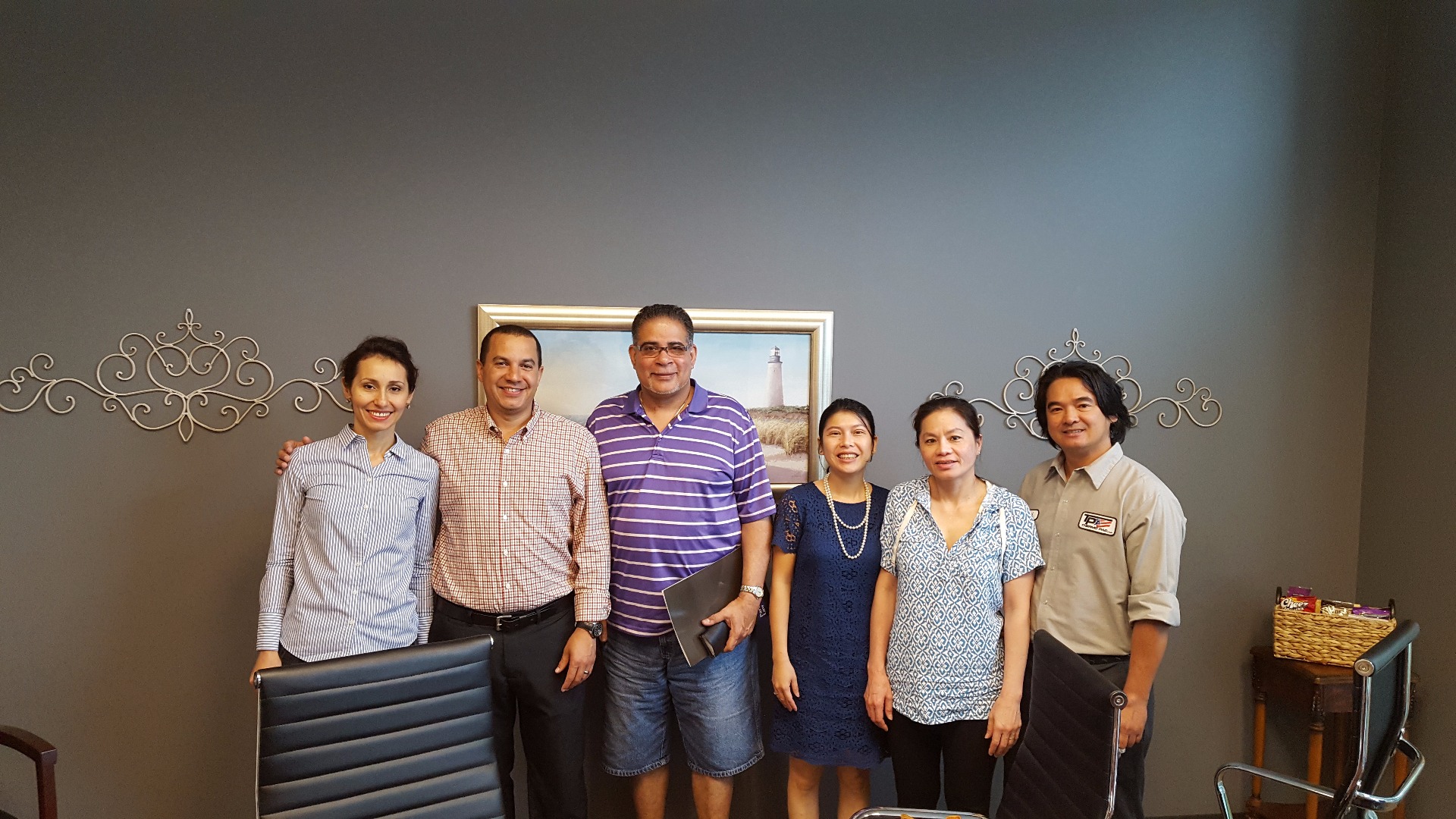 "Julia never lets me down. Three (3) houses renovated and three (3) sold within days of listing or not listing. The best experience always. Julia keeps potential buyers and sellers up to date on all transactions."
Bradley Eaton

781 Moutainbrooke Circle, Stone Mountain, GA 30087
SOLD 105% of the Listing Price with Multiple Offers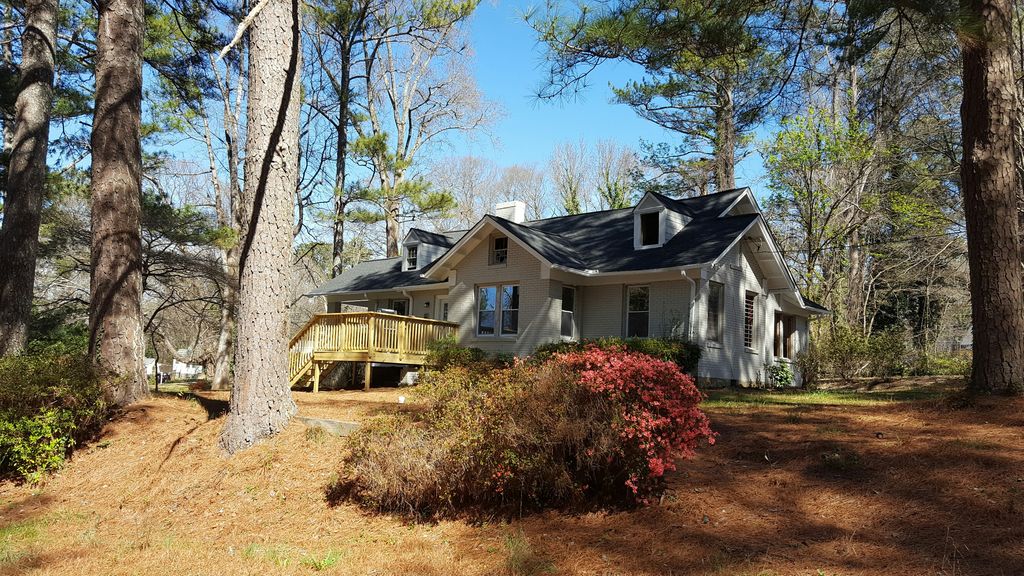 "Evelyn M Epperson with Julia & Associates sold my home quick and helped me find my new home. Evelyn "knows" the housing market and found a home within 5 days of us looking. I very much appreciated the work everyone at Julia & Associates did for me, and I will gladly recommend you to anyone I know looking for a house. Thanks again for everything!"
Terrence Lawson
1255 Campbellton Road




"My experience with Myrtle is excellent. She was very helpful and patient with us. She has knowledge about all this process. She is awesome and I recommend her."
Jose Tirano
"I worked with Evelyn Epperson with Julia & Associates to list my home because their unique business model made so much sense to me. From start to finish, Evelyn was ultimate professional. She knows the housing market. She gave me terrific advice throughout the entire process. Everything went just as planned, and Evelyn was a very strong advocate on my behalf. She skillfully guided me through somewhat atypical review of offers that resulted in our getting the very best results in sale. I wholeheartedly recommend Evelyn and Julia & Associates. My home is sold in less than 60 days for 95% of the list price."
Terrence Lawson


"I put my condominium up for sale on March 10th and closed on it on April 12th. How many people can do that in 33 days? My broker, Diane Consuegra with Optimus Real Estate Brokers/Julia & Associates was AWESOME. She took care of EVERYTHING and made the experience painless! With me living out of state, she took ownership in marketing and showing my property and put in the time and energy necessary to present my property in the best possible light. She had 3 qualified buyers within 3 days and took away any of the typical stress that comes in selling your home. I would recommend Diane and her agency without ANY hesitation!"

Craig Barton

2300 Peachford Rd., Dunwoody, GA 30338




"Diane Consuegra with Julia & Associates is an AMAZING Real Estate Agent!! She Represented me in selling my current home and buying a home. My new home was a short sale. Diane was very instrumental in negotiating the best price and closing costs. She negotiated almost $13,000 below market value and expedited the timing of it so it was faster than your usual short sale!! WELL DONE!! Also, she listed my home and it sold before she even listed it with their marketing avenues as "Coming Soon". Diane guided me on what to list my home for, which was more than I expected and then negotiated with the buyer for even more, it ended up $200,000 more!! I would trust and recommend this team of realtors to anyone. Diane was a sweetheart to work with!!"
Charles Terrell

1035 Chimney Trace Way, Lawrenceville, GA 30046


"I would recommend Julia & Associates to represent you when buying a home. They are very knowable in what they do and really look out for your best interest. I worked with Diane Consuegra who negotiated the home price offer including purchase price and closing costs as well as all appraisal and inspection items. The seller had liens on their title and Diane worked diligently to get these removed, kept me informed on the progress and most importantly made sure that I was protected. She spent a lot of time & effort to get me into this home. I would recommend working with Diane Consuegra."
Alie Kargbo


2838 Amerson Way in Ellenwood
Alie Kargbo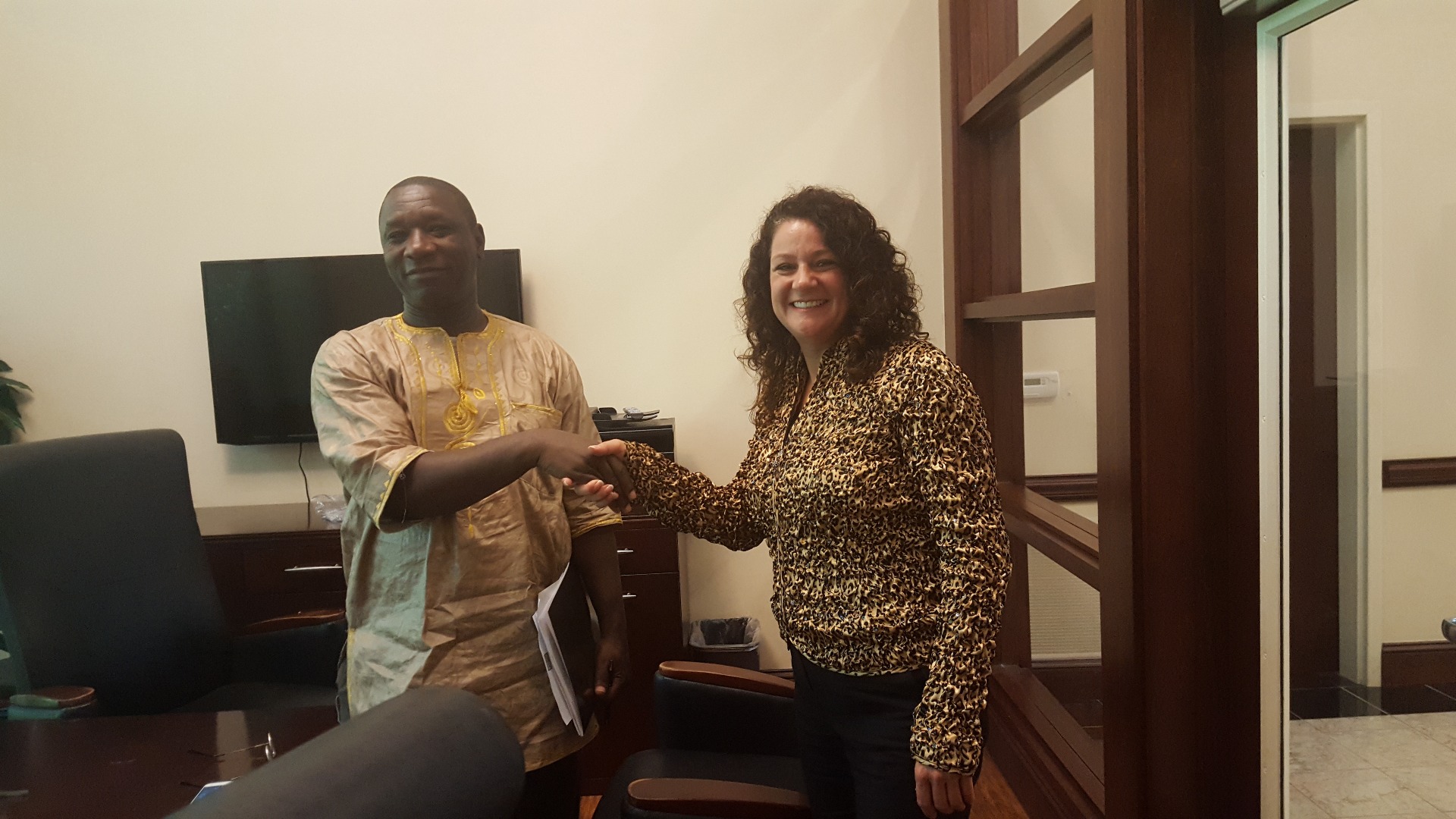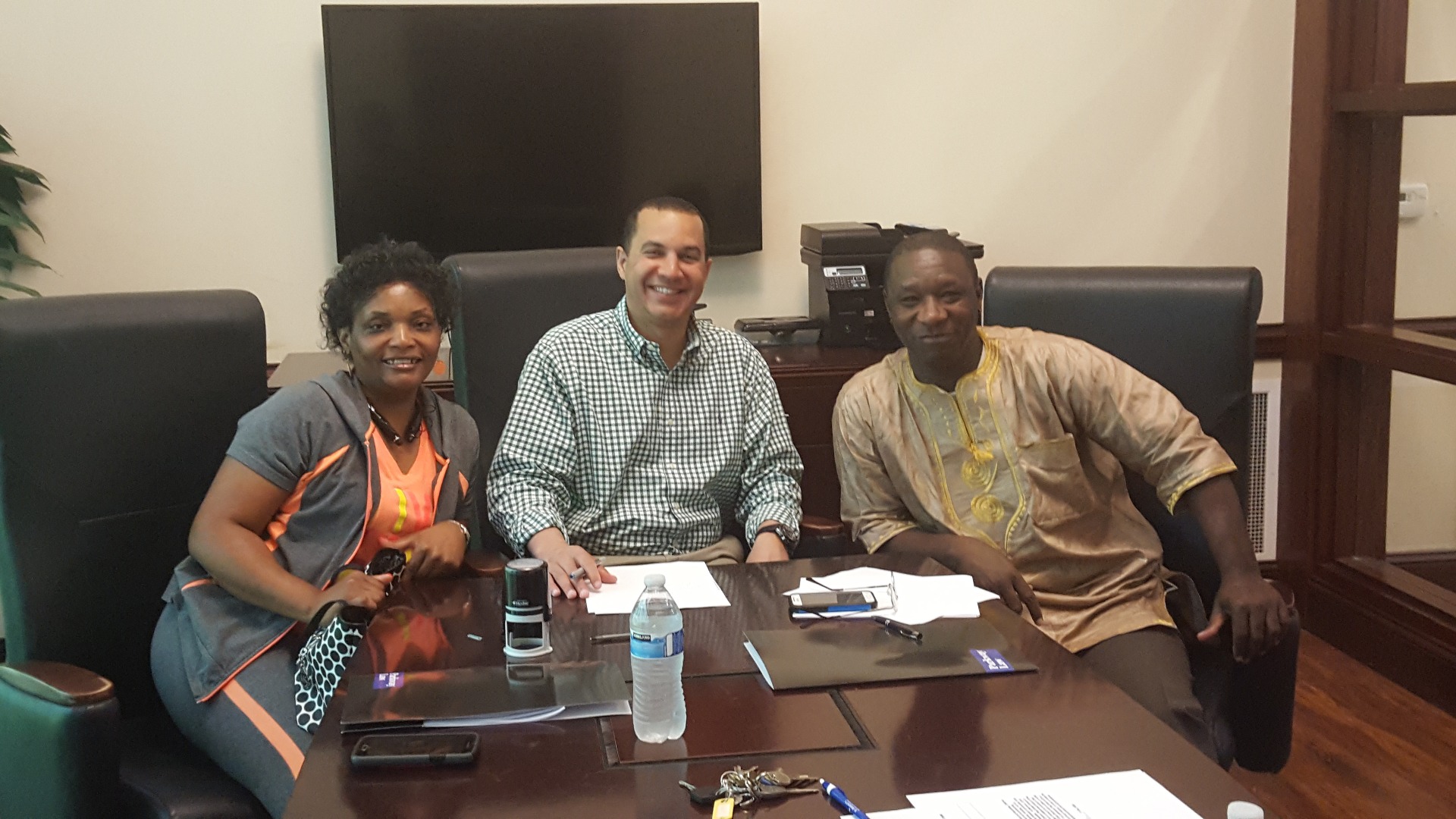 "
Julia was the most patient and caring real estate agent I have ever encountered. Her burning desire to insure that we got everything we wanted in buying a house was second to none. It wasn't just that I was buying a house it felt like she was buying a house with us. Things that I would have never
thought of she educated me on. Through the entire process she was positive and willing to do go the extra mile. I will forever be grateful to Ms. De Sosa-Rocha and will send anyone who need a real estate agent to her" - Galen Write


"Julia is amazing and patient and extremely knowledgeable. She made the home buying experience very pleasant. I would recommend her to anyone, especially new buyers." - Crystal Write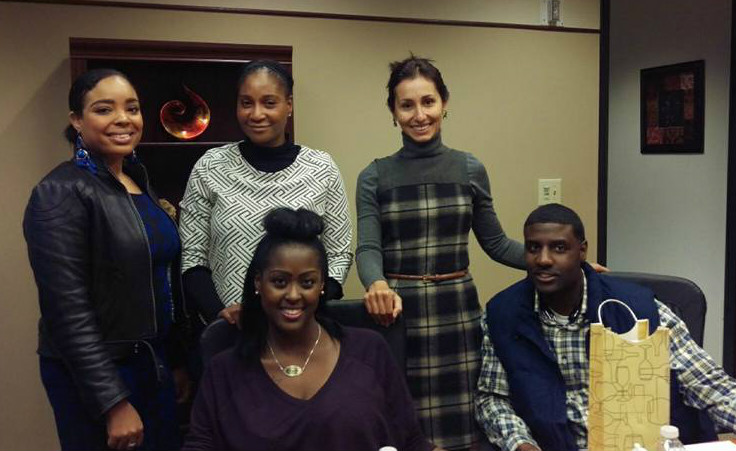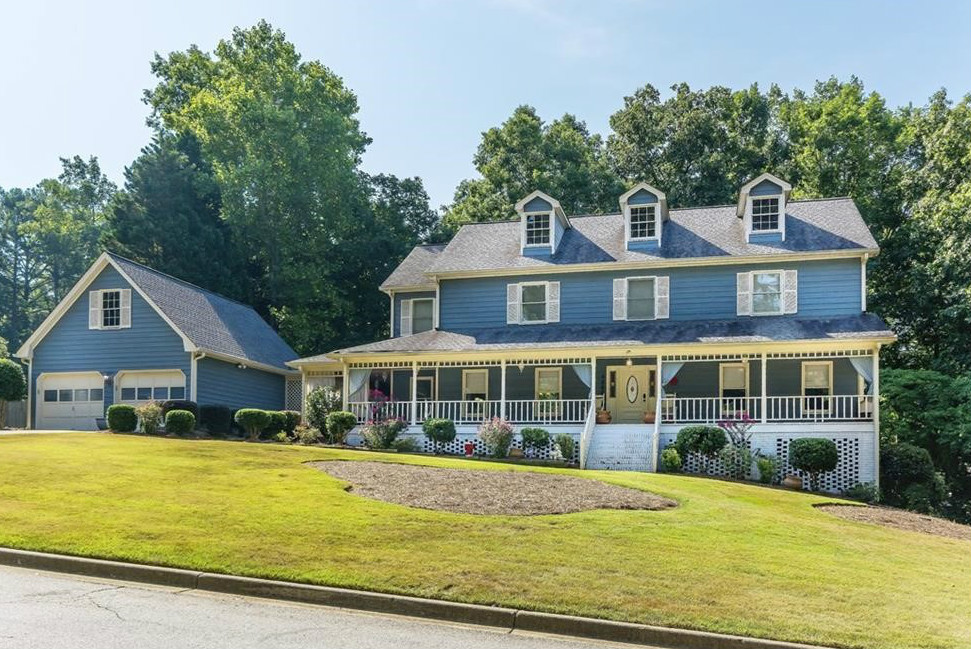 Galen & Crystal Write

35680 Eagle Landing Drive, Snellville, GA
"Very professional honest and helpful. She over delivered on her promises and treated me very fair and helped me to navigate successfully through the entire process . I will always be grateful to her in the positive way she handled the entire transaction"
SOLD IN 2 DAYS WITH MULTIPLE OFFERS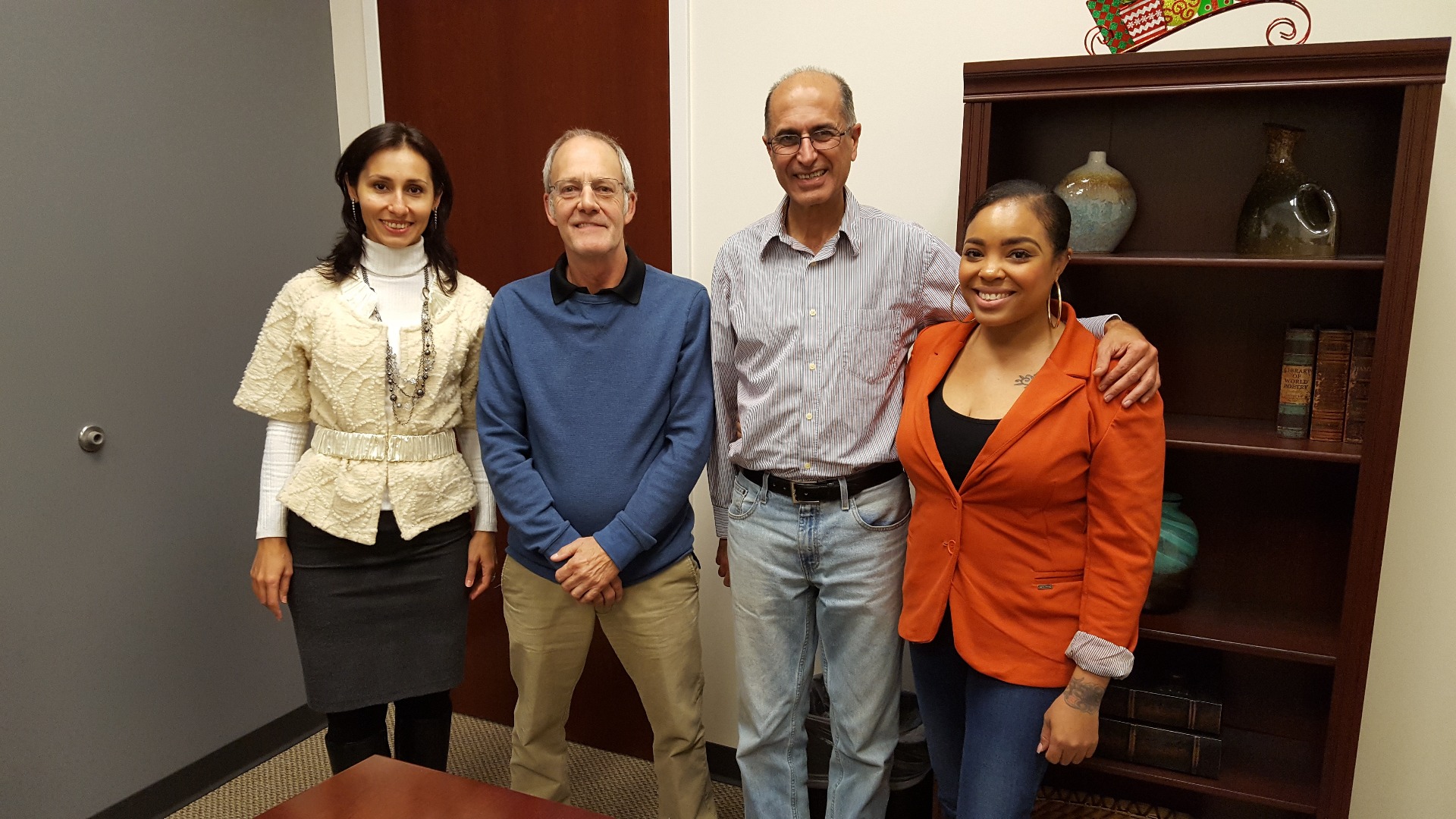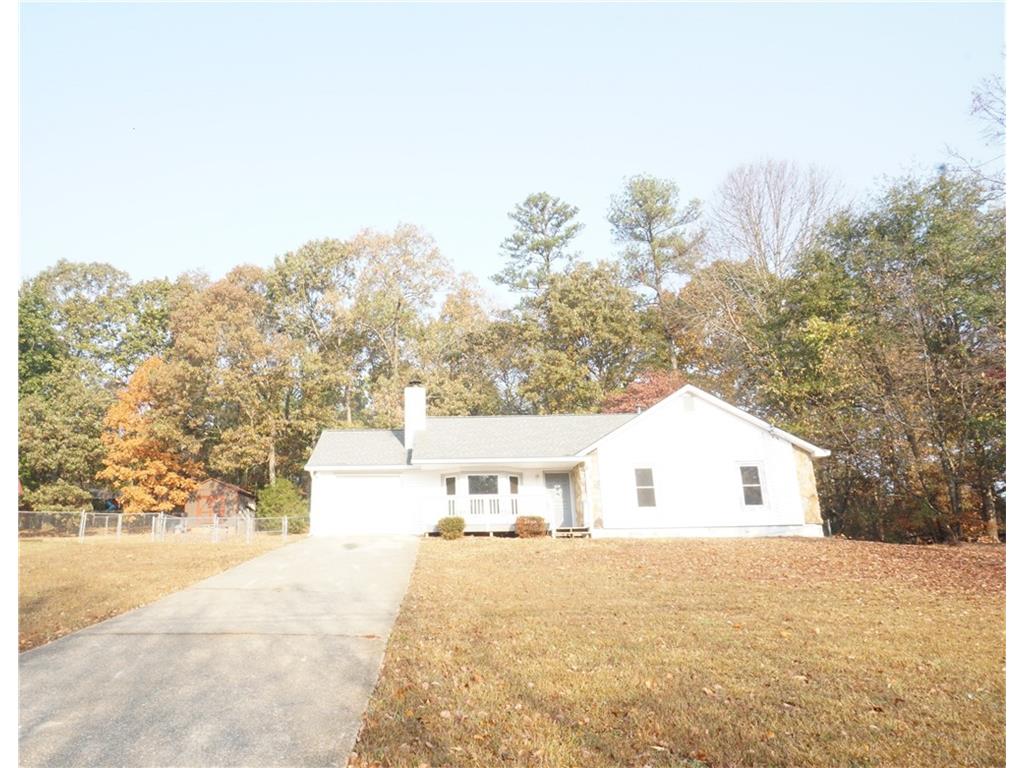 105% ABOVE LISTING PRICE!
Jim Wagley
1369 Ashbrook Drive in Lawrenceville

"This is our 3rd time to use Julia's services to purchase sale of our properties. She has been extremely helpful throughout the process, always available to answer our questions
and
has been there to protect our best interests. Julia's entire team were very attentive, honest, professional and straight forward. We've been pleased working with the and will continue referring Julia & Associates to our friends and family.
Thank you,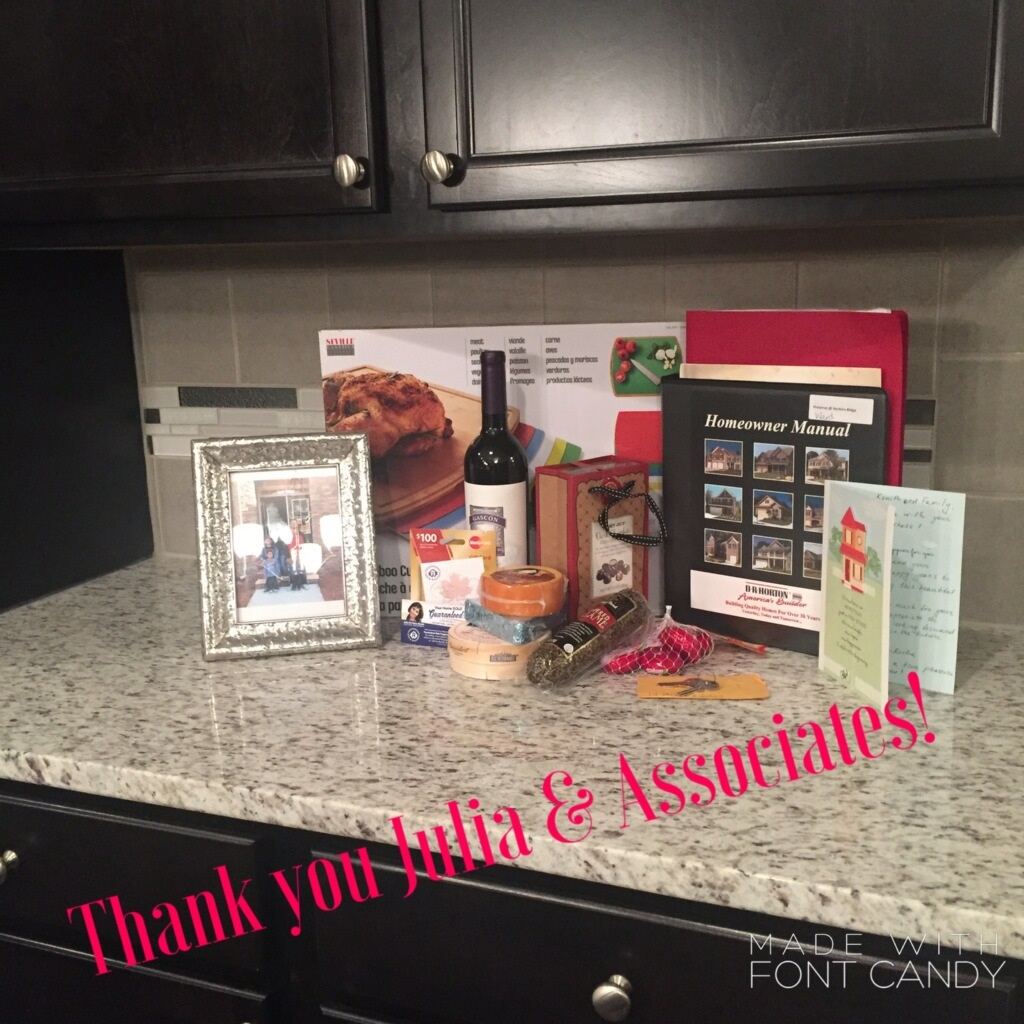 "Kenith Ward and Family"

3467 Parkside View Blvd,

Dacula, GA 30019
Professional, responsive and a pleasure to work with! Julia helped us sell our rental property with no issues. She is knowledgeable about the local market and was spot on pricing property to sell fast. Will be definitely working with Julia again in the near future!

"Roman Molla"
11/22/2016
She is very friendly and extremely responsive. Also, is very thorough and is willing to give her input if requested. She helped with what she thought the estimate of the property was.

"Harris Sharif"
11/22/2016
"Amazing! Amazing! Amazing! Bought our first house! We had a very bad experience with one realtor who made us feel like we were just another buyer but Julia answered all of our questions very promptly and even gave us advise without us even asking! This woman is amazing!"
Asiah Abernathy
"Julia is an amazing Real Estate agent and our experience of working with her was brilliant! We recently sold our house in Barrington farms and Julia was very instrumental in getting us multiple offers on our home in very rapid succession! She was also responsible for ensuring that our house sold at the asking price we wanted on our home. Her expertise in knowing the local market as well as knowledge of houses led to her determining what the price for our house should be (more than what we had anticipated listing for), what needed to be fixed around the house and how the house needed to be presented to buyers in order to maximize our chances of getting multiple offers for full price! I would recommend Julia to anyone buying or selling their house!"
Puneet Kaushik
"Julia is an amazing agent!! We worked with her to both sell our old home and purchase a new one and would recommend her to anyone, without question. She is incredibly knowledgeable, and does everything she can to get you the best possible deal - whether buying or selling. Over and over again we

were impressed with how well she knows the area, the market, and the real estate process. She guided us to the right listing price and brought a lot of potential buyers from her contacts. When it came to buying, she would quietly let us make our own decisions but when asked her opinion on the neighborhood/features/concerns on a potential home, she was very honest and could point out things we might not have seen or thought about. We would 100% recommend Julia, without question!"
Jamie Kaushik
"Julia did an excellent job relaying information needed. Whenever a situation arose that complicated the closings she was prompt to respond and fix the issues presented. I would recommend her and her company to anyone looking for a good agent to help them find and close what they are looking for."
Kris Barrows
"Julia has done an incredible job selling my house. Everything went smooth and I was informed about everything that was going on in the background. Very knowledgeable, and will work hard to get it done. Thanks Julia."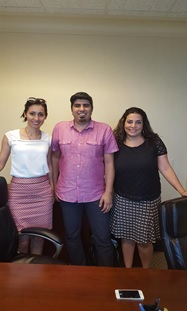 Iman Ahmadian
"Julia has helped us with purchase and sale of our homes. With her assistance and guidance both transactions went very smooth and easy. She has given us the suggestions about what needs to be done to prepare our home for sale, and guided us through every step in our decision making. We have followed her recommendations and very happy that we did. Julia brought us 4 offers within 3 days after listing our home for sale and 2 of them were above asking price. She has been very helpful, available, answered the phone calls promptly, very reliable, professional and supportive with all our needs. We are very pleased and thankful. Will definitely refer and highly recommend Julia to anyone who is looking to sell or buy a home!"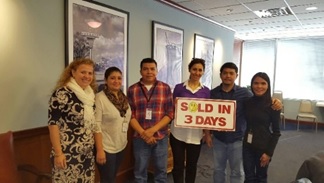 Rose and Joel Badinas
"Great realtor! Showed us two houses before purchasing. Really represented us well and listened to all our needs. She knows the Atlanta area well and won't show you anything you don't want to see."
Stacy Teeter
"She has great attention to detail and she goes the extra mile to make sure you are comfortable with the entire process. She stayed in communication with my husband and I over a year before we were even set on moving to Georgia! She adds a special touch to the experience. She sent holiday greeting cards before we formally met! Anyone who knows Julia is firmly aware of her integrity, class, determination, kindness and many other great characteristics. I would recommend her services without question!"
Wykeisha Cooper
"Julia is a great Realtor. This was my first home purchase and she was helpful throughout the whole process; from the beginning to the end. She is very knowledgeable and committed to her clients. She even negotiated and was able to lower payments for things that I didn't ask for. I had a wonderful experience with her. I couldn't ask for anyone better. She is someone who cares about her clients, is hardworking, quick with responses, detailed, organized, friendly and professional. I recommend Julia De Sosa-Rocha with no reservation. I look forward to working with her in the future."
Desiree Dennis
"She came out took a look at the home found out what it was worth and did her best to sell my home at the speed I wanted to, she is a very sweet woman. She cares about her clients, and is very helpful and knows what she is doing."
Elvis Ferhatovic
"Very knowledgeable, punctual, kind and professional, very helpful, A pleasure to work with. Taking the time to get results. I recommend Julia to anybody that is looking to buy or sell real estate."
Nick Copsan
"Outstanding realtor I've ever worked with. Julia understood our demands when we were looking for a new home and helped us get the house we wanted for our family. Very professional and on top of her expertise. She also got our previous house sold within 24hrs. Absolute pleasure to work with such a highly motivated realtor."
Hadiya Hassan
"Julia was very responsive to our questions and extremely helpful with advice and assistance when we decided to upgrade flooring and light fixtures. One of the things we appreciated the most is that Julia was well-aware of home values, helped us identify a fair price, and never tried to force us to lower our price just to sell the house quickly. Julia is knowledgeable and negotiated quickly to keep the agreement moving in the right direction. Julia will work hard to ensure that you are a happy seller!"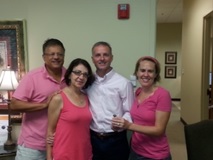 Aleta Nye
"Julia by far has been the best realtor I have ever worked with to either buy or sell a home. Julia utilizes the latest and greatest marketing tools to sell your home and really goes more than the extra mile to market the property in many different venues. She utilizes a professional photographer to capture only the best pictures and layout of the home you wish to sell. My house was listed with a previous realtor and she did not submit the offer to me after being made. Julia worked very hard to market this home and get traffic in. Julia has come through twice now for me on two different home sales. Give Julia a call today and let her do all the work whether you are wanting to sell your home or if you are looking to buy. She will work for you!!!"
Bradley Eaton
"Julia was very instrumental in my entire home buying process. She was very attentive, accommodating and available throughout. She provided valuable insight and suggestions. She recommended the lender where I got my loan at a GREAT rate, she recommended reliable, efficient contractors for home inspections and property surveys. I would definitely work with Julia again in the future and I would highly recommend her to anyone looking to purchase a home."
Espy Espinoza
"Julia is very professional, courteous, communicative and very pleasant person to deal with. She was most helpful throughout our buying process and was an incredible advocate for us. She facilitated every aspect of buying. Throughout the process Julia's knowledge and resources were incredibly helpful, resulting in a seamless purchase process. I would highly recommend her expertise in the real estate field."
Past Client
"Julia is fantastic in every aspect of the buying and selling experience! She is local to Alpharetta/North Fulton/Forsyth and knows the area very well. Julia can quickly gather your needs and find the right house within your budget. On the selling side, she is able to maximize the price and get it on the market and sold in short order. In summary, Julia is the best of the best for real estate expertise!"
Jay Phelps
"This was my first home purchase, and Julia was very helpful along the way. She is extremely knowledgeable about every step in the process and provided simple explanations and guidance. She responded quickly to any e-mail phone call or text and helped to keep everyone in line and organized, following up as needed to keep things moving. I would highly recommend Julia to anyone looking to buy a home, especially newbies."
Stephen Ellis
"I will speak for my whole family. Our friend recommended us this agent, and he was right about it! Julia is definitely a master in her job, helping us all the way through. We were looking for an apartment to buy, and Julia did everything for us – she gave us a huge list of properties to choose from, and guided us all the way to the actual purchase, which went very smooth. She also made this whole process very fast, we were never waiting for nothing. So Julia is definitely a great professional, and I would definitely recommend her services!"
Danylo Sharapov
"This was my first home purchase, and Julia was very helpful along the way. As you would expect, she is extremely knowledgeable about every step in the process. She's a great negotiator. There are so many players involved - the bank, builder's agent, closing coordinator, and closing attorney. Julia helped to keep everyone in line and organized, following up as needed to keep things moving. I would highly recommend Julia to anyone looking to buy a home."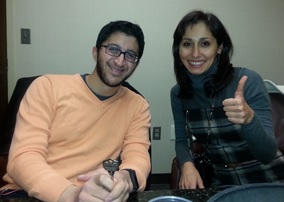 Christopher Joseph
"Julia was very helpful in selling my house though she is new to the neighborhood. She worked hard to make the sales information to public including several open house sessions. As a result, the house was sold within 2 months. I and my family are happy for all these."
Past Client
"Julia was very helpful and was always work hard for her client best. She knows her job very well and actually cares about her clients and what's best for them. She advised me about so many things and showed me which property is better for my needs. She is very professional."
Roula Albyati
"Julia worked with us for over a year and displayed tremendous knowledge and expertise in the housing market. She was always available including nights and weekends and never left anything to chance, she was extremely professional and diligent in all of the proceedings. We had the peace of mind knowing that Julia was on our side and will be more than happy to recommend her to anyone. There are plenty of professionals out there but the responsiveness and comfort we received from Julia was outstanding. We worked with her for over a year and she was never aggressive with us. She worked with us on our pace and on our terms. HIGHLY Recommended!!!"
Adeel and Hadiya Abbas
"I was in communication for months with Julia, before deciding to buy a condo.

-Great communication

-Great listings

-Very responsible and direct

-A very pleasant person to do business"
Thomas Werner
"Julia helped me purchase my first home in Marietta recently. I absolutely highly recommend her. She's there to protect her client's rights. She's very responsive and very effective. She made the whole process very smooth and easier. I didn't need to worry about any surprises or challenging issues as she was very much in control in the whole process from day one and took care of any issues. She's very quick to respond and very effectively provide all options to her client. I'm so glad to worked with her at my first home purchase and already referred her to 2 of my friends!"
Renginar and Cumhur Yesilova
"Julia helped me buy my first home. She created a search that met my specific location and price needs. I found the perfect place very quickly. She was prompt in drawing up the offer and negotiating. She was patient in answering any questions and was great at explaining the whole home buying process. Julia responded quickly to any e-mail phone call or text. I highly recommend her and will definitely use her in the future!"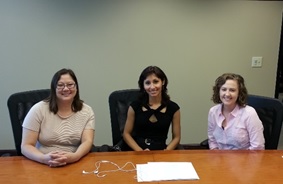 Kayleigh Crossan
"I worked with Julia to market my one-bedroom condo in Midtown for a quick sale. It was listed early Friday morning and went under contract late Sunday night. I ended up with a sales price only several thousand dollars below the asking price. Julia is very good about getting back to people by email, text and phone. Whenever a problem came up, she was quick to find a resolution. I would definitely work with her again in the future."
Michael Timmerman
"Very nice person smart quick and hardworking still working with her and she is very helpful person no matter what if I call her she tries to give me call back right away and try to get me information as soon as possible glad to have her I started since 2012 I worked with her two weeks ago."
Haiyan Wang
"Julia, helped me remotely purchase a Fannie Mae foreclosed investment property through the home path program. The process to acquire property under this program is brutally cumbersome. Julia's determination and persistence was crucial in getting it done. I would recommend Julia to anyone seeking a reliable and trustworthy real estate professional."
Cynthia Destine-Pierre
"Always responsive to my calls and concerns. Provided professional insights. Introduce the listing with all aspects: including future prospects. Provided documents immediately. Assisted me and my family to make right decisions."
Haiyan Wang
"Julia was great. She helps with every step of the process explain everything. Help us buy our first home. Love our home is everything we dream of having she was able to find us the perfect home in one weekend she took into consideration everything the home needed to have and more."
Maharba and Ronald Rivera
"Julia is great! Would highly recommend her to anyone purchasing a home. She is very knowledgeable and was with me every step of the way. I will most definitely work with Julia again."
Harold Holloway II
"Julia did a great job assisting me in finding an investment property. The seller's agent appeared to be absent during the process a number of times and Julia stepped up to the plate and did his work as well."
Mark Shumate
"Julia were friendly, honest, prompt, detail-oriented, efficient and kept us informed and on the right track throughout the process. She helped manage the various players in the process (insurance agents, loan officer, closing attorney, etc.), and ensure that we had a smooth, on-time closing. The most difficult part of this entire home-buying process was gathering the paperwork for the loan officer! I would highly recommend Julia to anyone seeking an agent as she is highly knowledgeable about the Atlanta market and is always seeking to represent his buyers' best interests."
Yuriy Miroshnichenko
"Julia was the first agent to show me a house when I had used Trulia and Zillow to start my home search process. Even though I was not her client she took me under her wing and invested countless hours showing me other homes not even listed by her. She absolutely was aware of all my needs and hopes for and patiently walked me through the first time homebuyer experience. She is professional while befriending you with her sweet smile. She takes care of majority of the home buying process, I didn't realize it was such a smooth process. I now have high expectations. Even though I changed my plan a few times she stuck by my side with a positive attitude. I would recommend her to my own family for use in the future. She also has knowledgeable group of people to help you with every aspect of the buying and selling experience. Top Notch Julia and Thank you!"
Channing Wood
"What I thought would be impossible due to the decrease in value of homes and low inventory, turned out to be a beautiful ending. When I first contacted Julia from the start the amount of knowledge she had in this business was awesome. Every time I found a property it went under contract before I could even submit a bid. When I finally got to submit offers investors were outbidding me by thousands. So I knew that this market was priced for investors to take all the deals, at least that is what I thought. To make a long story short Julia held my hand every step of the way even through my financing. She made everything possible for me. I just purchased a home in which I love. I'm so happy to have chosen Julia as my agent. She answers every email with a quick response. She is always on top of everything. This woman is amazing what more could I have asked for, she made the impossible, possible."

Cynthia Destine-Pierre
"I did not think that buying a house could be so pleasant. Finding the right house was so quick! I had picked and fallen in love with the plans of the house the first time we went out looking for houses!! Through finesse and expertise Julia got me the deal at the price I wanted to pay for the house. I loved working with this lady! Thank so much for your help! God bless"
Jorge Altamiano
"Julia was a wonderful agent. She is an ideal rep for Atlanta Realty. Her willingness to please the client made me fill as if she was in my corner. Julia you are great keep up the good work. Continue with the honesty and kindness you display and the sky is the limit.
Wish there were more agent like you."


Scott Russell
"Julia was very helpful throughout the sale process. She was essential with helping get contract issues cleared up and signed off for the closing. Julia is a very pleasant woman to work with. Most important is that she handled everything concerning condo repairs and condo access for buyers and repairmen because I lived in another state."
Edward Strife
"I was very impressed by Julia's professionalism while helping me buy a property. She handled all showings in a manner that made me feel free to take my time while looking around. She helped me navigate around, find light switches and whatever else I was looking for, while keeping calm and neutral demeanor. I can't deal with "pushiness", especially when making a big decision and Julia gave me space and time to choose what is right for me. She is respectful and hardworking and I would use her services again in a heartbeat. Recommend!!!"
Past Client
"We're moving from Texas to Georgia. We haven't found the perfect house yet. Julia started working with us when we were still in Texas. After listening carefully to our needs she set up a perfect search/report. She showed us the first few houses we were interested in it was a very pleasant experience. She's patient with us and we don't feel any pleasure to buy or hurry. I'll update this once we have bought our house and I'm looking forward to working with Julia on it."
Zoltan Cserni
"Julia is a personable Real Estate Professional. I found her on an Internet search. After speaking with her on the phone we met and she fully prepared. She knew exactly what I wanted through the conversations we had and did not stop until I found something that I was satisfied with. I actually didn't know what I wanted so she helped guide me. I was looking for used homes and with the market the way it was and for the price range I was looking she explained the benefits of my getting a new home. She made me feel comfortable and didn't rush or pressure me to make a decision. My experience with her as opposed to others I dealt with in her career field was superior! She is a very patient, knowledgeable, and responsive expert. I have referred her to several people that have also expressed their satisfaction with her. I would recommend her over and over again."
Vernetta Liner
"Julia's assistance was exceptional in helping us find a home. We moved from Ohio and was unfamiliar with neighborhoods around Atlanta. She tirelessly showed us many homes in the northern Metro area and exhibited excellent negotiation skills when we made our choice. She is very professional and personable and I would highly recommend Julia to anyone looking for the perfect home."
Van Foster
"I would recommend Julia De Sosa Rocha to anyone buying or selling a home. She guided me through the purchase of a foreclosure with skill and expertise."
Tyler Edwards
"Julia helped me find my new house - we were very specific in our needs, and ended up looking at over 150 homes before finding the one we wanted. Julia was extremely quick on handling paperwork, and very helpful in dealing with a difficult seller."
David Harmer
"We have been extremely lucky to have Julia as our agent. She is reliable, responsible, easy going. We are 110% satisfied with her professionalism and immediate response. She sold our house last year when the market was down in a month at maximum market price. It was sold before we noticed. We even haven't found the new one yet and it was already sold."
Anisa Hodzic
"I have used many Realtors in the past, but Julia is the one I will use from now on. Her knowledge and experience is tremendous but is even more surpassed by her enthusiasm, energy and ability to go the extra mile. If you want someone who will represent your best interest and will do whatever it takes, Julia is the one!!"
Past Client
"Julia is a very professional and outstanding Real Estate agent. I would like to include that she was extremely helpful with the entire process of assisting us with getting your property listed and sold to our satisfaction! If you need an agent; I highly recommend letting Julia represent you with your real estate business."
Susan Grzech
"Julia was great all the way around. I had certain things in a home I was looking for and was very pressed for time, she was patient and never gave up. She always responded very quickly and was always very professional. She ended up finding me the perfect house and it was in the price range I needed to stay in. I was very pleased with her knowledge of the current market and I appreciated the willingness she consistently had to move her schedule last minute and dedicated many weekend hours to help me find my perfect house. I will recommend her to my friends for sure."
Emerita Brown
"Julia helped find my last house, despite the fact that nearly a couple of months passed before I made my decision, she never showed lack of patience, her customer service level stayed at a very high level until we finally found the house that fit my parameters. She was always prompt on every appointment, very courteous, professional and gave me expert advice at every step. Julia and I have maintained a friendship since a result of her superior customer service and will be glad to recommend her to any of my friends or people in my network as she made my house buying experience a pleasure."
Nicholas Karimi
"Julia was prompt and professional always. It was about a 6-month process from initial meeting until closing on a property, and there were several face-to-face and telephone/email contacts during that time. She was always prompt with her responses. She also suggested other areas and ideas for my housing needs. Being a first-time buyer, she talked me through the process - and when the banks were dragging their feet, she held their feet to the fire."
Loraine Fleming
"Julia is amazing. I have been having a lot of trouble finding a home, but she's patient and accommodating. She works with my schedule and is sympathetic to my needs. This is my first home, so I know virtually nothing, but with Julia, I feel I know everything. I could not have found a better agent."
Herbert Brown
"Julia stuck with me while I looked at a variety of houses over the time period of eight months. Mostly we looked at foreclosures and short sale properties, so the timing was always tight when one would come on the market. Julia always made the effort in a short timeframe to show, and bid on properties on my behalf. I was always provided with current information to create a price benchmark on properties around ones of interest to me. She was always accessible and easy to contact and a friendly person with a bright personality."
Rajiv Kaul
"We have relied on Mrs. de Sosa-Rocha to assist us in renting our property, and I have been impressed by her professionalism and kindness in dealing with our business. Julia is a very efficient real estate agent and has an acute sense of client service, always following up with updates so that we --- her clients --- know exactly what is going on. I also have been impressed by her reactivity and sense of due diligence throughout the process. It has been a great pleasure working with Julia and I would recommend her in a heartbeat."
Edith Trenou
"Julia is very knowledge about the market and stays on top on everything. It was a pleasure working with her and I will definitely recommend her to anyone who is looking for buy or sell a property."
"Julia has been referred to us by our friend and we have really enjoyed working with her. She has been extremely helpful through the process, has been always available and protected our best interests. She has found us a buyer in the short period of time who has bought our home 98% of the listing price and has negotiated the best contract terms for us. We will use her services in the future and will make sure to refer her to anyone who is looking to buy or sell a home."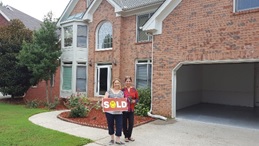 Nuzhat Elahi