Lunch And Learn Every Tuesday
Learn How To Go From Making $0 to $100,000 Within Your First Year!


** Learn Business Growth in Real Time
** Increased Gross Commissions Over a Short Period of Time!
** Millionaire Marketing Strategies
** Gain Experience in One of the HOTTEST Housing Markets
** Gain Cutting-edge Experience With One of the TOP TRAINERS In North Atlanta!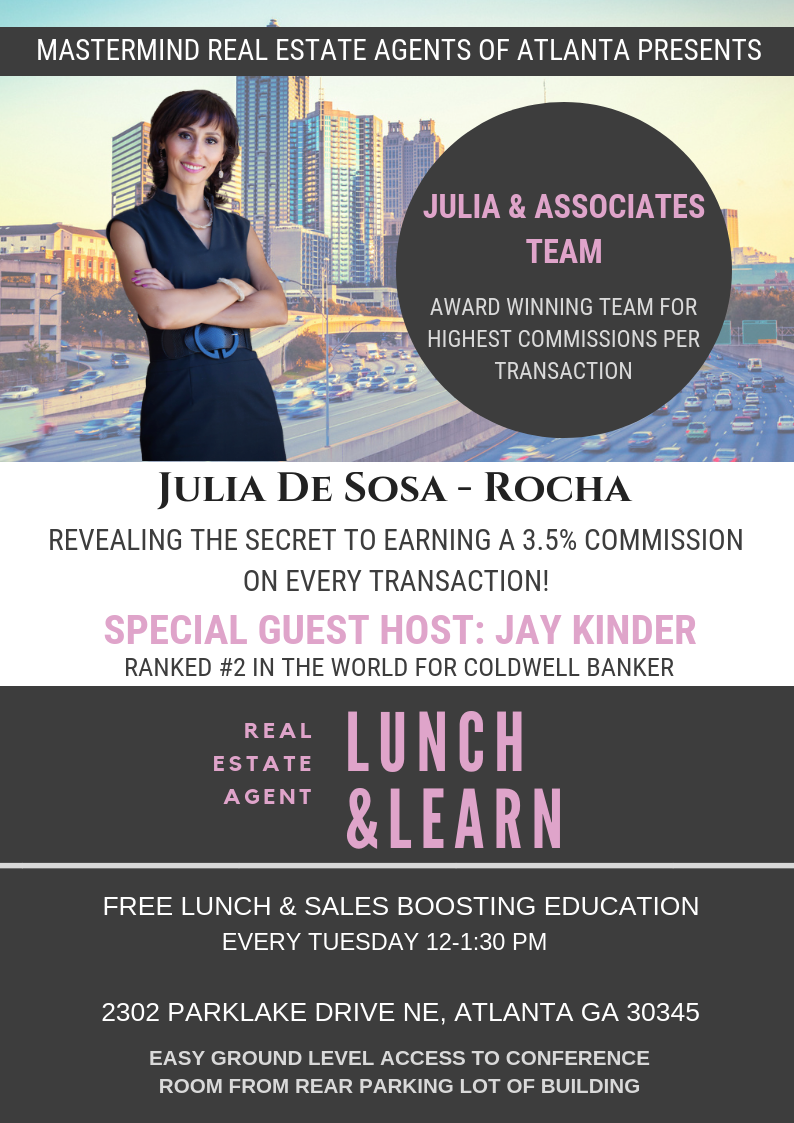 To REGISTER, Complete the Form or Call Julia De-Sosa Rocha at 404-886-0566.