Holiday Decorating Ideas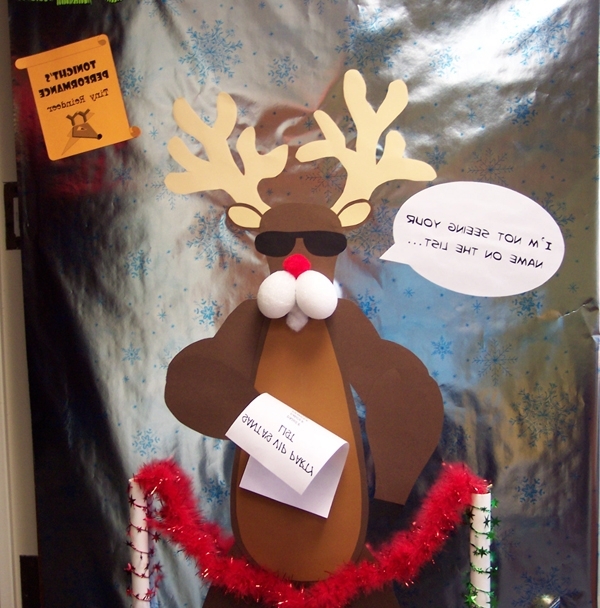 Ideas for Affordable, Late-Season Holiday Decorating
Hey, step over here for a second. In the second living room no one uses by the fireplace no one lays in front of except for the family dog. We've got a secret. Wait... is that mistletoe? Uh... maybe over there, by the third Christmas tree.

We are secretly a little afraid of folks who have every single Christmas ornament, tchotchke and pine spring in its proper place by 6 p.m. on the day after Thanksgiving. Sure, we might get our tree out and start streaming some holiday music on Spotify, but it's possible we're still doing some decorating on the first or second weekend in December. If that put us on the naughty list, well... it wouldn't be the first time.

But there are other reasons for being behind on the decorating. Maybe it's your first Christmas after a big move. Maybe you don't have a terribly large budget to hit the local Hobby Lobby with. Maybe it's your first Christmas as an adult, period, and you're just not into dropping a ton to get the house ready for the holiday. It's okay! It's not too late to pull together a nice looking house in plenty of time for Santa without killing your gift-buying budget.
Here are a few of the better ideas we've stumbled across for fun, affordable Christmas decorations. We'd be happy for you to share your own ideas with us on our Facebook page.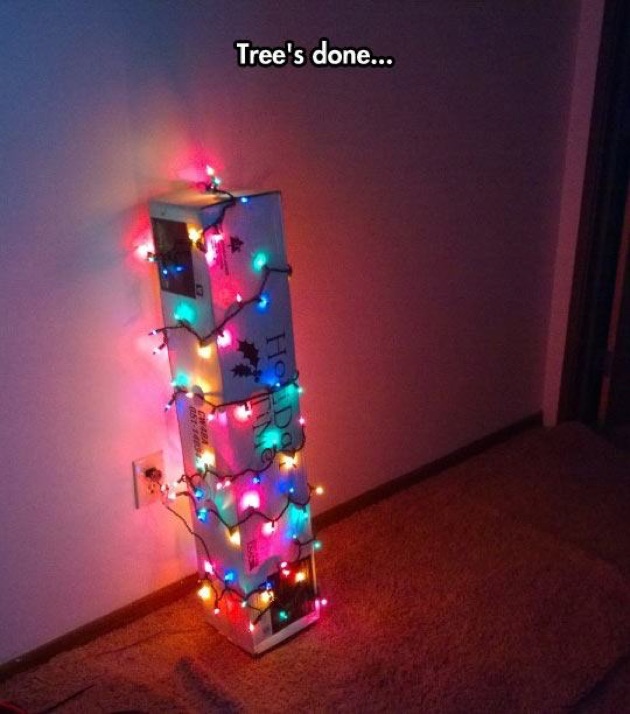 1. Take interest in Pintrest.

This is a no-brainer to most women of millennial mindset, but o holy night, is Pinterest awash in DIY Christmas projects. Our favorites on this cute post from WooHome include the toilet-paper-tube reindeer team and the tree ornaments made out of buttons. Bonus points to those folks who made their front door into a snowman. Another idea, from Country Living, inspired us to use Scrabble tiles to spell out Christmasy words. Hey, it's a whole lot easier than play Scrabble!
2. Make your own wreath.

It's no joke that wreaths are disproportionately expensive to most other types of outdoor decorations. That is, if you buy them already made. Fortunately this primer from Alice and Lois walks you through the steps for buying the parts of a gorgeous (Natural looking! Because it is!) wreath at your local florist or wholesale flower shop and then putting it together. You won't be able to reuse it, but you'll save, and you won't have to store it! Win-win!

3. LED Christmas lights

If you're more into saving over the long-term and you enjoy putting lots of lights on your home, consider investing in LED, rather than traditional incandescent, Christmas lights. Once you're used to the slightly different glow, you'll appreciate the brightness, the durability and the energy savings you'll realize over the course of the month. Now if they could just find a way to make our phone batteries run on LED...
4. Recycle EVERYTHING

MakeUseOf.com has a really great roundup of ways to put everything from corks (you KNOW you have those during the holidays) to old keyboards to a festive holiday purpose. Our favorite idea is to turn junk mail into ball-shaped ornaments you can reuse next year...seriously.
5. Make a hobby of creating DIY
As we mentioned before, Pinterest and the rest of the Internet are quite literally aglow with DIY Christmas decorating ideas, so be sure to take a look at what's out there before you go drop a cool grand on stuff you may not like next year. And when you find something, visit us at https://www.facebook.com/JuliaHomeSolution/ and let us know what you did, and how it worked.